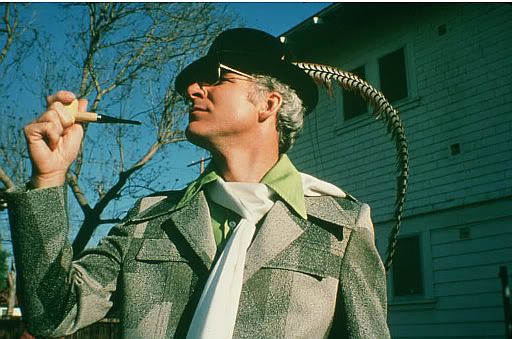 So the other day I was chillin' with a friend of mine, and he said "Did Goodie Mob and 8-Ball & MJG ever collab? I don't think they did. That would've been dope."
Would've? Would have? See, these are the kinds of moments in life where my 15 years worth of unbridled Dungeon Family dickriding finally has a purpose. My time on this earth has meaning. I can help someone.
A lot of people don't know but back in 1995 when Soul Food dropped (and exploded my skull), that same year a vinyl single for the title song also dropped with some remixes on it. One of those remixes was done by legendary Houston producer Crazy C, the man behind so much of Scarface's early shit, Mr. 3-2's underappreciated "Wicked Buddah Baby" solo Rap-A-Lot album, a lot of Woss Ness's later stuff, and the infamous Rap-A-Lot group Too Much Trouble with the white midget. You know, the one billed as the "Baby Geto Boys". Nobody I know admits to liking that album, for obvious reasons, but the production was as much on point as any other Rap-A-Lot release.
Anyway, back to the point, Crazy C did one of the remixes and on that "Suave House" remix, friends.............were none other than Suave House artists 8-Ball & MJG. The track has been on a million underground mixtapes in Texas for the last 12 years, but I guess it's relatively unknown outside the south. Well, here ya go...........
Goodie Mob- Soul Food (Suave House Remix feat. 8-Ball & MJG)
Definitely a classic. And not in the douchebag "real hip hop head" way that Big Noyd or Jeru the Damaja albums are "classic", but in the real way, in that people actually listened to it.
And then if you wanna get looser with the definition of "collab", Cee-lo was on the track
"Paid Dues"
off 8-Ball & MJG's "In My Lifetime" album, but that one ain't rare at all. If you call yourself a Hip Hop fan and ain't heard that track, please eat a grenade. Or just listen to it. Either way.


Don't really know how to end this, so hey.............since we're talkin' about Dungeon Family songs from 1995, here's the best one: